Conquer your most frustrating rehearsal challenges with
The Choir Director Corner COMMUNITY Membership!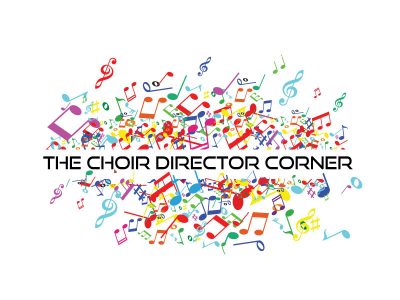 The journey from the first choir rehearsal to the concert can often be unclear, with many rehearsal challenges and obstacles along the way.
The Choir Director Corner Community Membership provides practical resources and training to help choir directors conquer rehearsal challenges and arrive at a successful performance.
Introducing: The Choral Rehearsal Success Path!
The Choral Rehearsal Success Path was created to guide you along the path from preparing for your first rehearsal all the way to a successful performance! Each stage is designed to help you through a different part of the process.
With each step of the Path, the Choir Director Corner Community Membership provides you with different resources to help you to tackle your biggest teaching challenges!
Here's what the Success Path is designed to help you through:
–Online Courses: courses broken up into short, easily digestible lessons, including PDF resources and videos.
Currently you can find courses on:
Streamlining the Choral Rehearsal Process
Includes lessons on The Rehearsal Process, Rehearsal Techniques, and Planning Rehearsals. Also includes a Lesson Plan Template!
Building Music Literacy Skills
Includes lessons on how to use solfege, Takadimi, and Sight Reading Factory as a literacy tool, as well as some opportunities to practice your literacy skills
Arranging the Choir Based on Vocal Blend
Includes lessons on the Vocal Placement Process and on the pros and cons of various
Choir Formations
How to Assess Your Choir Members Individually,
Authentically and Efficiently
Includes lessons on both Singing and Written Assessments,
as well as a large collection of PDF rubrics and handouts!
Finding and Selecting Repertoire
For the Busy Choir Director!
This course will take you through the repeatable, step-by-step process
of finding and selecting repertoire!
Flipgrid Essentials for the Choir Director
This course will take you step-by-step through creating classes,
discussion topics, videos, assessments and more in Flipgrid!
-A Private Facebook Group, where like-minded choir directors can ask questions, offer feedback, and celebrate successes!
–Facebook Live Trainings & Q & A's, where you can ask ANYTHING! These videos will be archived on the website if you were unable to attend.
-Access to the PDF Resource Library, which contains practical resources to use in your everyday teaching and productivity.
–Laser Strategy Calls, where members can work one-on-one with me as we tackle your biggest teaching challenges.
COMING SOON!
Is finding repertoire for your choir frustrating? Is selecting music that is at the appropriate difficulty level challenging? Not even sure where to start?
Coming soon to the CDC Community Membership:
Recommended Repertoire Lists!

The lists will be specific to different ensembles, and are created based on difficulty level.
Each list will consist of 50 different pieces, and will include a link to a performance according (where available). Coming soon to the Membership!
For joining the Choir Director Corner COMMUNITY, you'll also receive a special VIP Bonus:
THE BIG, BIG GUIDE TO CHOIR REHEARSAL TECHNIQUES!
This PDF resource features 75 AWESOME choir rehearsal techniques that you can use to engage and empower your singers!
FREQUENTLY ASKED QUESTIONS
How much is it to be a member of the Choir Director Corner COMMUNITY?
The cost of the COMMUNITY Membership Group is $10 per month. I know that most choir directors to not have the highest of salaries, so I'm making the membership as affordable as possible. This is less than Netflix, or a trip to Starbucks!
What if the cost of the membership changes in the future?
Because you are a founding member, you will be "locked in".
As long as you remain a COMMUNITY member, your price for the COMMUNITY Membership will remain $10 per month, even if the price goes up!
How do I get access to the CDC COMMUNITY Facebook Group?
You will receive sign-up information on the COMMUNITY Facebook Group via email.
How will I get access to COMMUNITY content?
All COMMUNITY content will be hosted on the Choir Director Corner COMMUNITY website. Members will get content each month, and get updates via email when new content is available.
What if I ever decide I want to cancel?
While I hope that you never leave the COMMUNITY, if you do
decide to cancel, you can do so in just a few short clicks.
But my guess is that once you see the benefits and value that the CDC COMMUNITY offers, you'll never want to leave!
Do you ever update your content, and if so, do I get the updates?
YES! I will update content from time to time, and as a COMMUNITY member, you will always receive updates to content.
If I ever have questions, how do I get them answered?
You can always get your questions answered by simply
posting in our exclusive CDC COMMUNITY Facebook Group!
Will I receive anything in the mail?
Nope, everything will be delivered digitally.
This all sounds great! Where do I sign up?
Just click the button below!
Join the COMMUNITY Membership Group TODAY!
$10 per month
-Your price will never change!
-All content delivered digitally
-Online Courses
-Exclusive, Private Facebook Group
-Monthly Facebook Live Q & A Sessions
-Laser Coaching Calls
-PDF Resource Library
-Special VIP Bonus!